Mike Wiener vs. Gregg Hendrickson
Below is a quick recap of each of their views.
Crime in Minnesota
Against "Defund the Police"
Should financially support the police
Pro-Police and Pro-Security
Minnesota Election System
Since the beginning of politics there has been fraud therefore we should make sure elections are safe and secure
Every vote should be counted and valid
There should be voter ID
Affordable Housing
Affordable housing should be managed better
There are too many regulations
Look ahead to housing market changes with elderly population
Workers should be able to keep more of their wages with less taxes
Abortion Law in Minnesota
Pro-Life – will protect the sanctity of life
Minnesota has a negative birth rate which is affecting worker shortage
Society that does not value life is a dangerous society
Education
Voucher system can help education
One option for a child may not be a good option for another child
Parents should decide what option is best for their child
How to bridge the partisan divide
Communication without confrontation is key
Treat each other with respect
Work for the common goal of working for Minnesotans
Clean Energy & Renewable Energy
We don't have the infrastructure to transition as quickly as they say
We have not invested in fossil fuels in 30 years
Nuclear energy is a good option
Hydroelectric and other options should be looked at
Governor's Emergency Powers
Neither party should use the governorship to become a dictator
There are ways for the legislature to get things done such as using Zoom
To run the state without the legislature is unconstitutional
Emergency powers should be used for an emergency, but Walz extended it too long
Mental Health Care Expansion
Need to look at the resources that we have and how to best use these resources and restructure them
Put resources where best needed and best suited for the people
Describe Types of Industires in 5B
5B has agriculture, wood industry, trucking, food processing
There are personnel issues – not enough workers
We have high taes
We should foster an environment for small business to grow and to stay local
Changes to Tax System
There is overtaxation on businesses, property tax, Social Security tax
Need to cut taxes to put more money in people's pockets
Like the ideas of a 2% rule on property tax, where taxes can only go up maximum of 2% per year. This will protect elderly and aging population from getting taxed out of their home
There has been billions in surplus in MN. This should be looked at because people are being crushed by the wieght of taxes.
State's Budget Surplus
We need to give the people back their money in the form of tax cuts
Need to cut income tax
Need to balance the budget so there is not a surplus every year
Should not do broadband with taxpayer money
Parental Rights Concerning Kids' Education
We homeschool our kids so we have complete parental control over our kids' education
Voucher system gives parents options and more parental control. They would be able to choose public, private, or homeschool.
The Role of State Government
Role should be limited
Government has grown and bureaucracies that are involved in it have limited and hurt our country because instead of the people run legislation we've had bureaucracies running the different forms and functions of government.
Firm believer in less government
Legalization of Recreational Use Marijuana
Not in favor of legalizing recreational us marijuana
Don't belive it will benefit our society because there are negative affects that com from drug use – less production, mental health issues, etc.
Gateway to harder drugs. We have enough issues with fentanyl, meth, and other serious drugs.
People's Health & Health Insurance in MN
Affordable Healthcare Act did not make healthcare affordable
Issue needs to be looked at, but is is mostly regulated at the Federal level so it is hard to make changes at the state level.
Crime in Minnesota
Should funnel money to police departments to keep us safe
Minnesota Election System
Believe election system is safe
Should fund more into election security to prevent any breach
Abortion Law in Minnesota
Government should stay out of women's health
Too many children in foster care system and adoption is expensive
Education
Need to fully fund school districts
Need to catch students up
NOT for a voucher program at all
How to bridge the partisan divide
As an Independent I am a swing voter
Clean Energy & Renewable Energy
It's going to happen whether we like it or not
We are not ready in rural America
We should look into nuclear energy
Governor's Emergency Powers
Some instances where you want emergency powers
There was a lot on Walz's table and he didn't know what he didn't know
Don't want to judge what Walz did with emergency power
Mental Health Care Expansion
Need more mental health facilities
Need mental health counselors in county and in schools
Describe Types of Industires in 5B
5B is a diverse people, agriculture by far the biggest industry
Farmers want to start planting hemp but lack the guidance on how to
Changes to Tax System
For property tax reform. Propose changing tax code for rutal areas by setting a state levy for those and do a payment-in-kind from the state to offset those taxes
Unsustainable to tax senior citizens
Wadena county is wrestling with a million dollar tax levy over last year and they can't tackle it themsevlselves. They need help from the legistaltures.
State's Budget Surplus
Should use surplus money to set aside to lower property tax
Surplus should be used to work on infrastructure by getting broadband
Parental Rights Concerning Kids' Education
Encourages parents to go to school board meetings
Believes right now we are doing a tremendous job in our school systems for parental rights
Against voucher system, money should stay in school district
The Role of State Government
Should have limited government
Government should not have a role in any medical decisions by anyone
Legalization of Recreational Use Marijuana
Should be legal, regulated, and taxed
Farmers are shovel ready for this
Great for local economies
People's Health & Health Insurance in MN
Healthcare should be affordable to everyone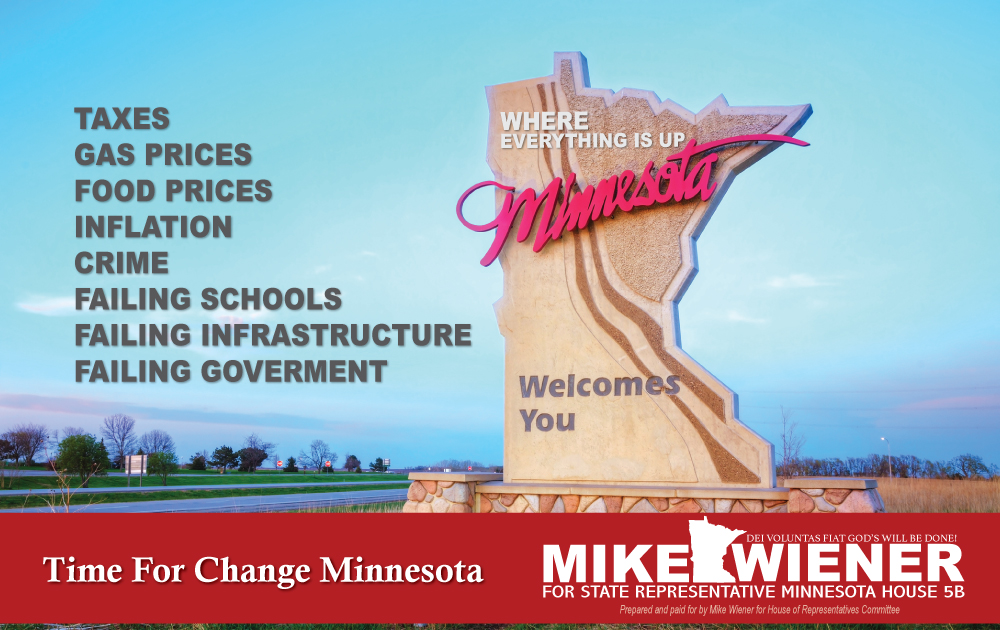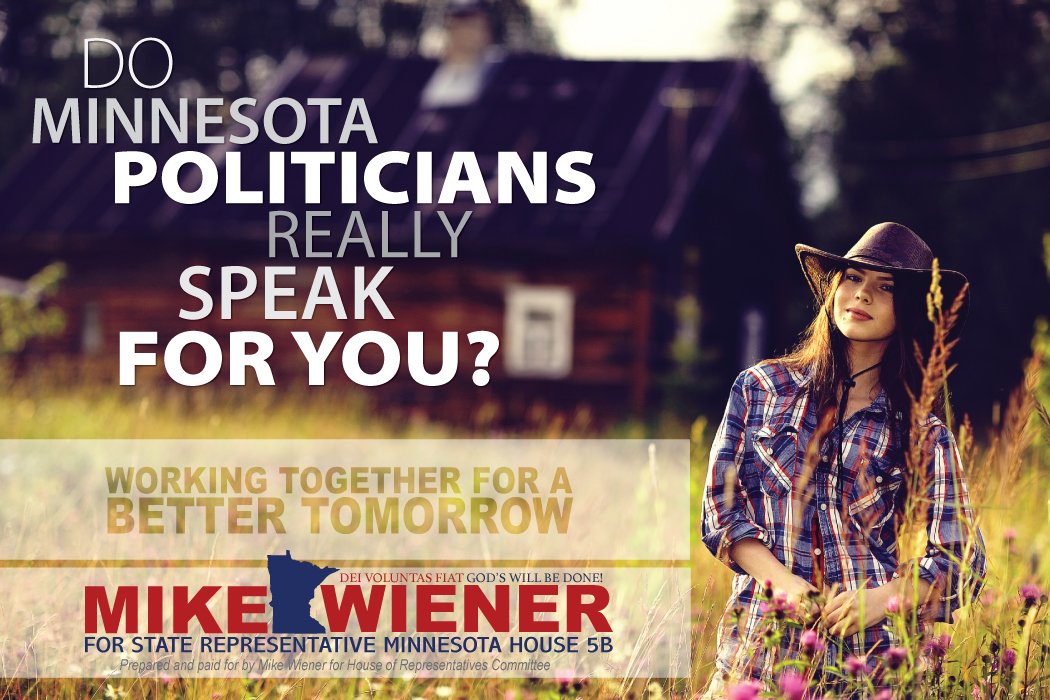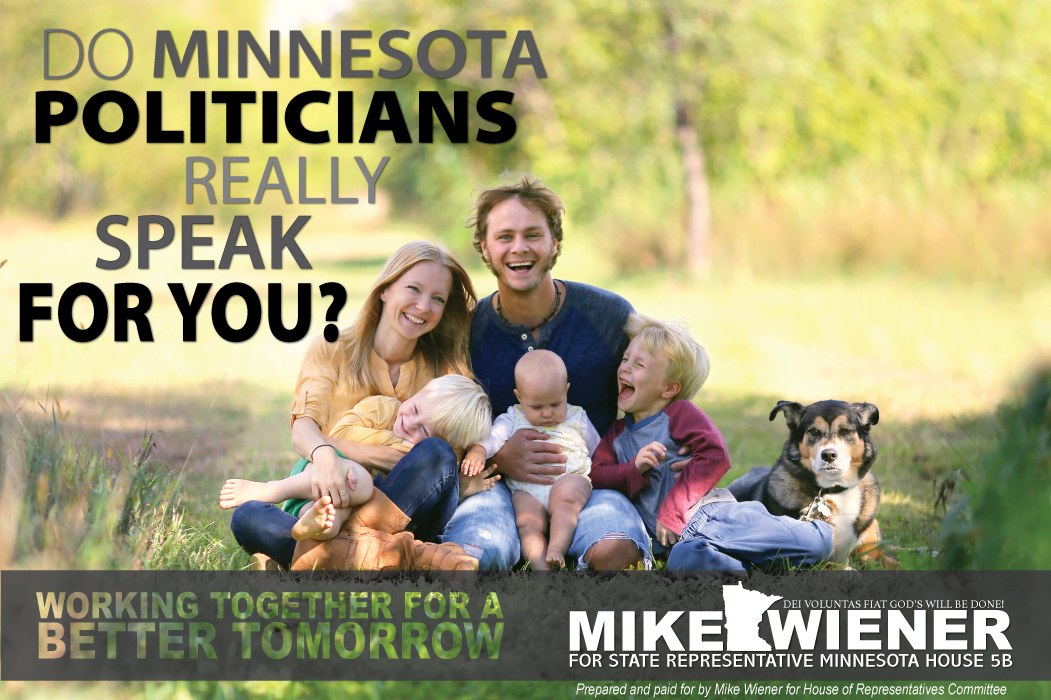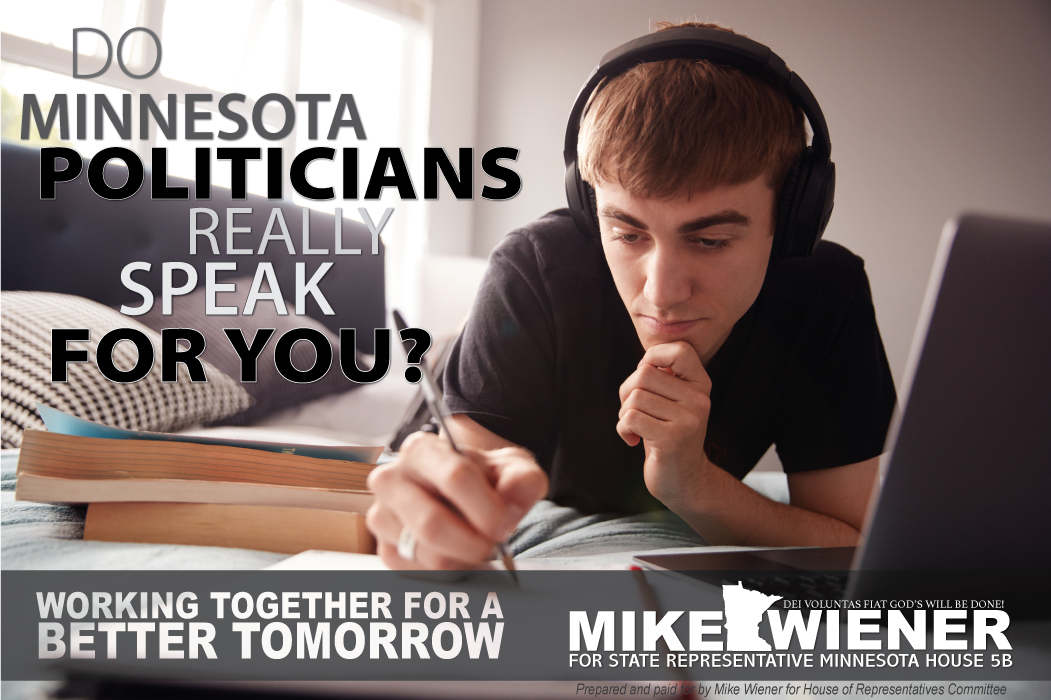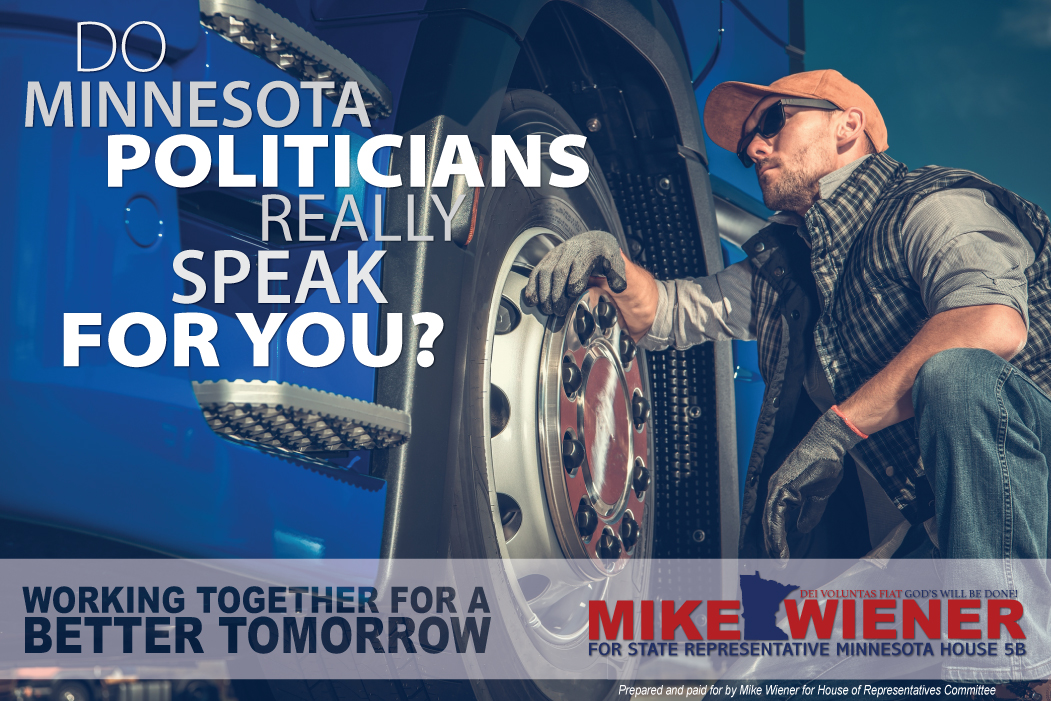 Issues Minnesotans Care About
Working Together For A Better Tomorrow
Knowledge is Power. Explore More Videos from Mike.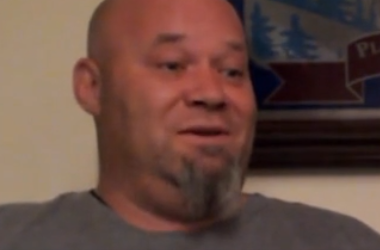 Discussion on political issues on the show Pints & Politics with Drew PetersonAre you passionate about political issues affecting Minnesota? Join State Representative Mike Wiener and Drew Peterson from Pints & Politics as they discuss pressing topics like...
DAYS UNTIL YOU VOTE FOR CHANGE